About Us
We share decades
of experience in forensic accounting.
We are a local accounting and consulting firm. Our job is to improve the quality of information through independent, accurate, fair assessments of economic damages, and asset valuation to make decisions about the value of a loss or a company's financial and collateral condition.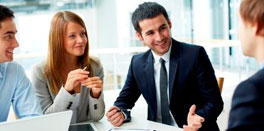 Our Mission
To fulfill the needs of our clients through independent, accurate, and fair assessments; and by a combination of in-depth local market knowledge and industry expertise and technical skills.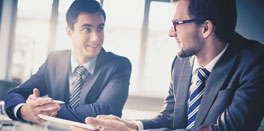 Our vision
Our vision is to be the best small-to-medium size financial advisory service firm in Puerto Rico and the Caribbean.
More than ever the forensic accountants
and factors lien's auditors help in decision
making by improving the quality of information.
Our Services
"Forensic accounting" is a broad term that described a wide range of activities. What we do for our client is determined by each specific situation. We work with you to provide the kind of service, and the level of service, that is needed to get results.
We have created a new division specialized in handling catastrophe claims. Learn more...
Industry Spokespersons
Our firm members are sought out speakers for the insurance and legal industry.
Legal Consultants
Provide accounting consulting services in legal proceedings related to accounting and financial matters.
Financial Condition
The status of a firm's assets, liabilities and equity positions at a specific point in time, often described in a financial statement.
Expert Witnesses
Testify in court as expert witnesses, covering aspects of loss damages and the issues that surround our work.
Business Valuation
Business valuation is a process and a set of procedures used to estimate the economic value of an owner's interest in a business.
Investigative Accountants
Our staff includes experienced personnel at detecting fraudulent transactions and identifying responsible parties.
Fidelity
A fidelity is a form of insurance protection that covers policyholders for losses that they incur as a result of fraudulent acts by specified individuals.
Let's deliver the right solution for your business.
When you need the assistance of a forensic accountant or factors lien's auditors, call Vega-Fournier, Rivera-Rosas & Associates PSC.
MAJOR CLIENTS